Bertram Gear
Bertram is known for using only the highest quality materials—and our gear is no exception. The best materials, no frills, and maximum comfort. This is the best way to show off your Bertram pride from the dock to the deep.
See list below for this year's pop-up schedule.

Welcome to Bertram Gear, where we are more than just an online shop – we are a lifestyle. We are a proud extension of our legendary parent company, Bertram, and we believe that "good" is simply not good enough. Our passionate community is united by our unwavering commitment to the highest standards in everything we make, say, and do. We proudly live by the motto #DrivenbyExcellence.

At Bertram Gear, we have carefully curated a selection of top-quality outdoor gear, including apparel, hats, drinkware, boat accessories, and parts. Whether you are out on the open water, casting lines, or just soaking in the sun, we have got you covered with products that embody the spirit of adventure and the commitment to excellence that Bertram is known for.

Our mission is simple - to offer our Bertram community a range of meticulously chosen items that enhance your outdoor experience while showcasing your unwavering dedication to our brand. We are not just a store; we are a companion on your boating journey, helping you make the most of every moment spent on the water.

Join us at Bertram Gear, where we are more than just merchandise – we are an integral part of your boating lifestyle, ensuring that every adventure is a memorable one. Thank you for being a cherished member of our community and for sharing in our passion for all things boating.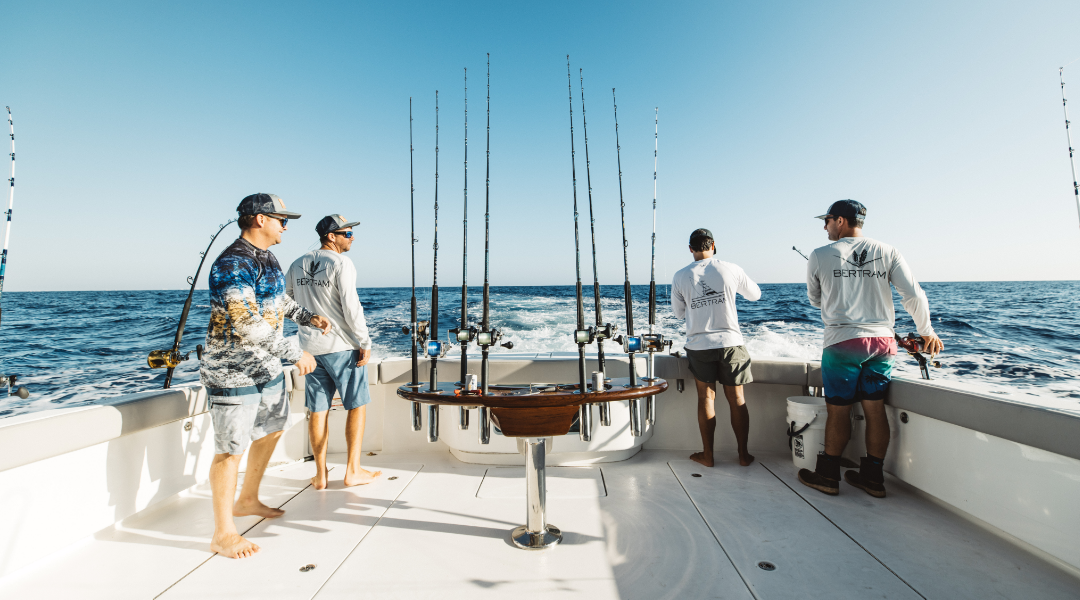 Our Pop-up Stores
2023 Fort Lauderdale International Boat Show
801 Seabreeze Blvd, Fort Lauderdale, FL 33316
2024 Palm Beach International Boat Show
101 S Flagler Dr, West Palm Beach, FL 33401